Washington Court
Note:
all documents open in a new window and require Adobe Acrobat Reader. You can download a free version here.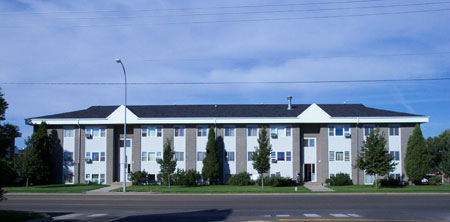 Washington Court
4 complexes located at Washington Street & Arbor Avenue.
Items of interest:
- Clean, carpeted units
- Security patrolled
- On-site laundry
- Utilities included in rent
- Off Street Parking
- Winter plug-in outlet fee
- Playground
- Air conditioner rentals
- Maintenance on call
- Great location
Washington Court has 4 complexes located at Washington Street and Arbor Avenue.
Each complex has twenty-four units in them consisting of efficiency, one, two and three bedroom
apartments.
Units
Units are clean and carpeted for your comfort.
Security Patrolled
The units are Security patrolled including week-ends and holidays.
Laundry
There are on site laundry facilities in each complex.

Utilities
The cost for utilities is included in the rent.
No worries about paying heat and lights.
Off Street Parking
Residents park their vehicle in assigned parking spaces.
There is a winter plug-in outlet fee.
Playground
On-site playground for children.

Air Conditioners (optional)
Air conditioner rentals available
Maintenance
Maintenance is on call evenings, weekends, and holidays.
Great Location
Washington Court is located West of Runnings and Dan's Supermarket.
Close to Kirkwood Mall, Banks and many eating establishments.
Near Riverside Elementary School, Ball Diamonds, Sertoma Park and the Dakota Zoo.