Crescent Manor / Crescent West
Note:
all documents open in a new window and require Adobe Acrobat Reader. You can download a free version here.
Download the brochure. SMOKE-FREE PROPERTY
Crescent Manor
Located at 107 East Bowen Avenue, Crescent Manor is a six-story high-rise complex with 119 completely remodeled units.
Crescent West
Located at 427 South Washington Street and attached to Crescent Manor, Crescent West is a three-story complex with 46 units.
Independent Living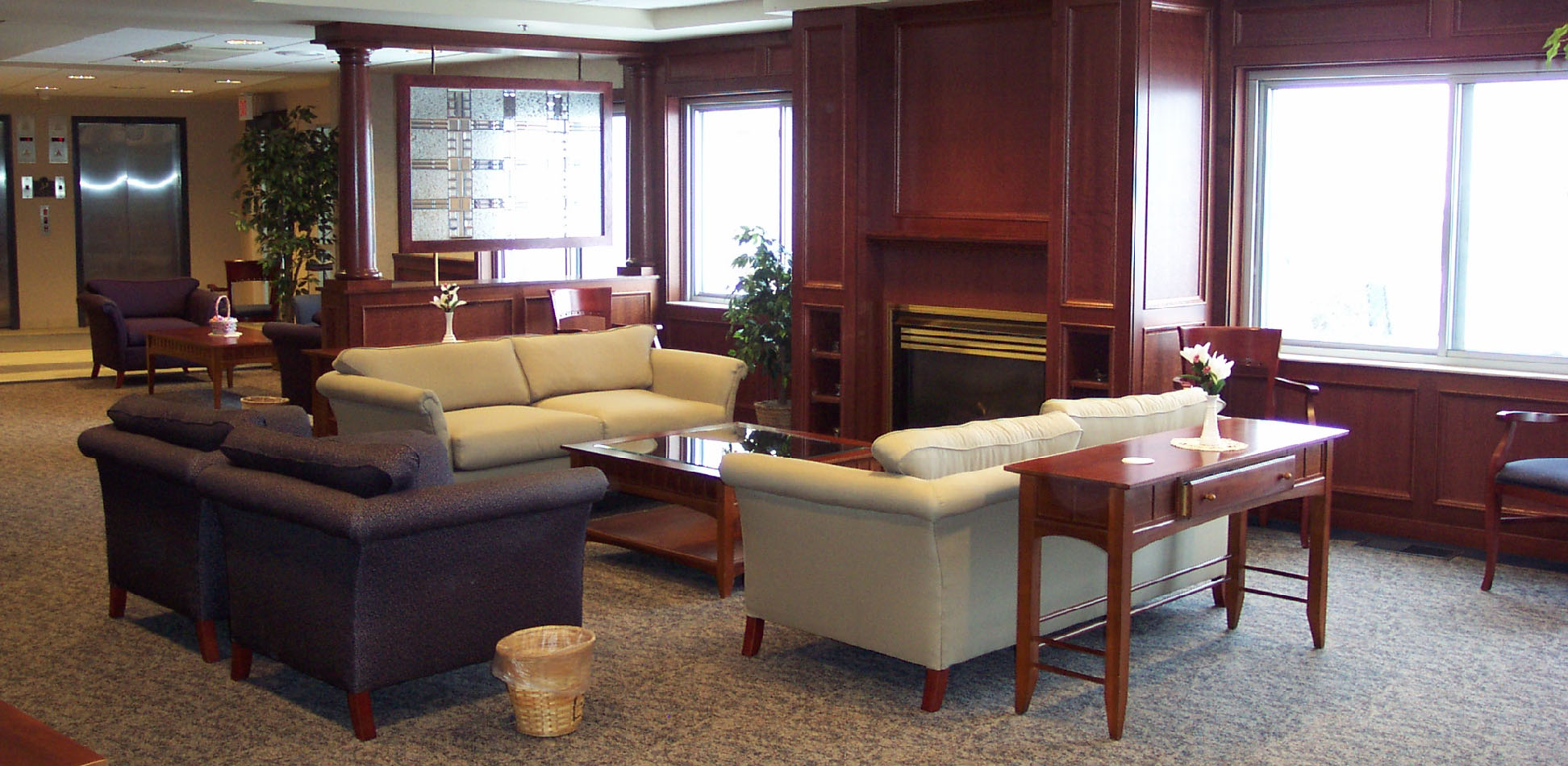 This is an Affordable Independent Living establishment for the elderly age 55 plus.
Rent is based on 30% of adjusted income. Utilities are included in the rent, no hassle worrying about remembering to pay for heat and lights.
Off street parking is available; there is a seasonal winter plug-in outlet fee.
We also have a resident Lounge with a cozy fireplace and a game room with a pool table.
Items of Amenities:

- Free utilities
- Off street parking
- Winter plug-in outlet fee
- Nurse available twice/wk
- Beauty Salon
- Chapel
- Long Distance Phone Service
- Game Room
- Congregate Noon meal available
- Air conditioned units
- Free washer/dryer use
- Activities director
- Security Patrolled